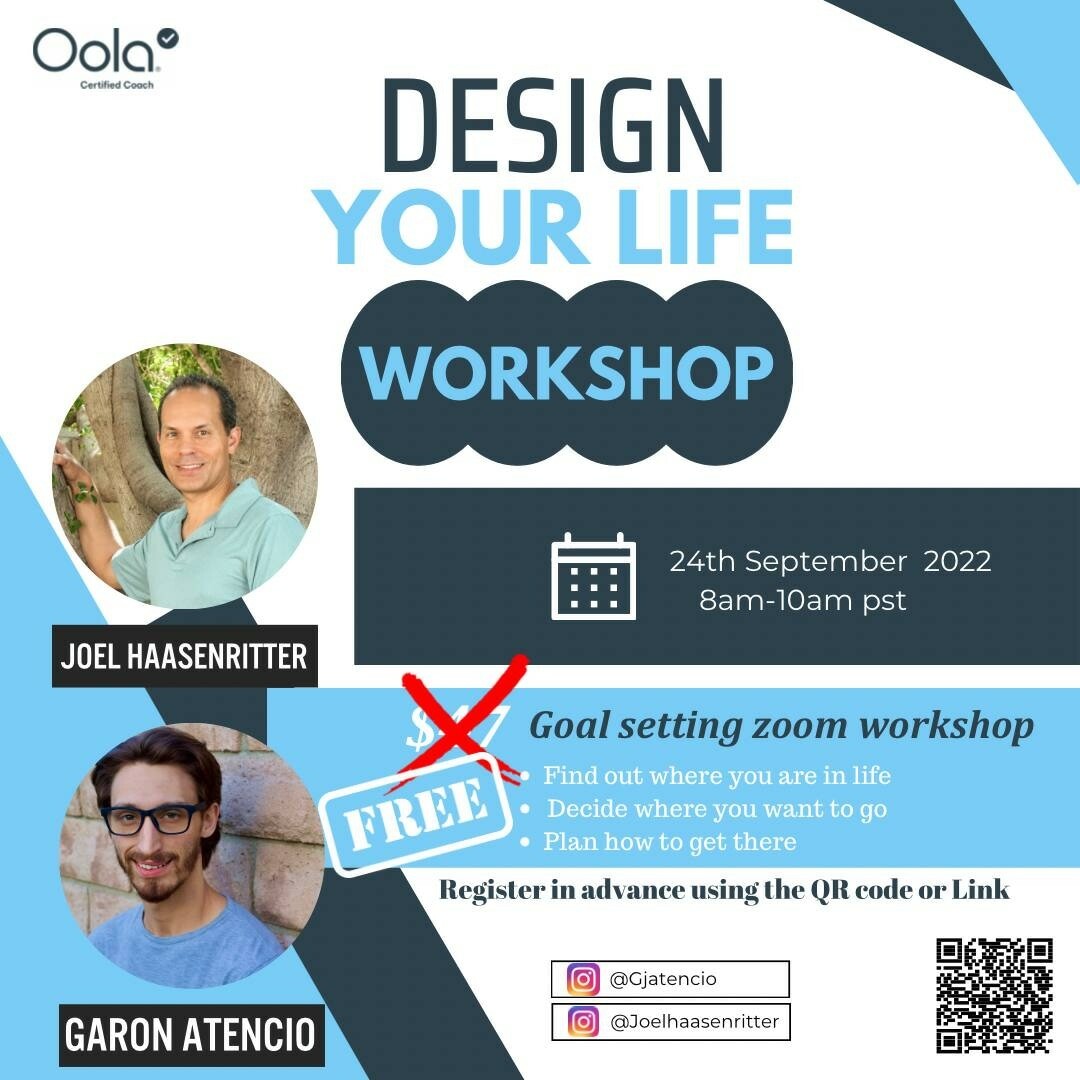 Sep 24, 2022 08:00 AM

–

Sep 24, 2022 10:00 AM

Pacific time
Have you ever wondered how the most successful people continue crushing their goals year after year, while your New Year's Resolution is rolling over to another year, incomplete again?
The biggest secret in personal development is this: It's not a secret... it's a system!
The truth is that those who are living at the top of their game are
living a life of design, not default.
In this workshop we're going to get real about
your goals, your dreams
,
breakthrough limiting beliefs
, embrace the exact thing to accelerate your life, and set a path in place to move you forward in meaningful, acheivable, and actionable ways. But don't worry, we'll still have
fun along the way.
You will walk away with a road map that you design, personalized to you in all seven key areas of life:
F
itness,
F
inance,
F
amily,
F
ield (career),
F
aith,
F
riends, and yes, even
F
un!
Two Certified Oola Life Coaches will walk you through the entire process of implementing this system into your life.
This time is for you...!
If you . . .
have given up on your dreams

are at a midpoint in your life, knowing there's more, but not sure of the next step

are wishing you could design a life you love

are ready to make a difference
You're in the right place!
Let's work together to make your dream life, come to life.