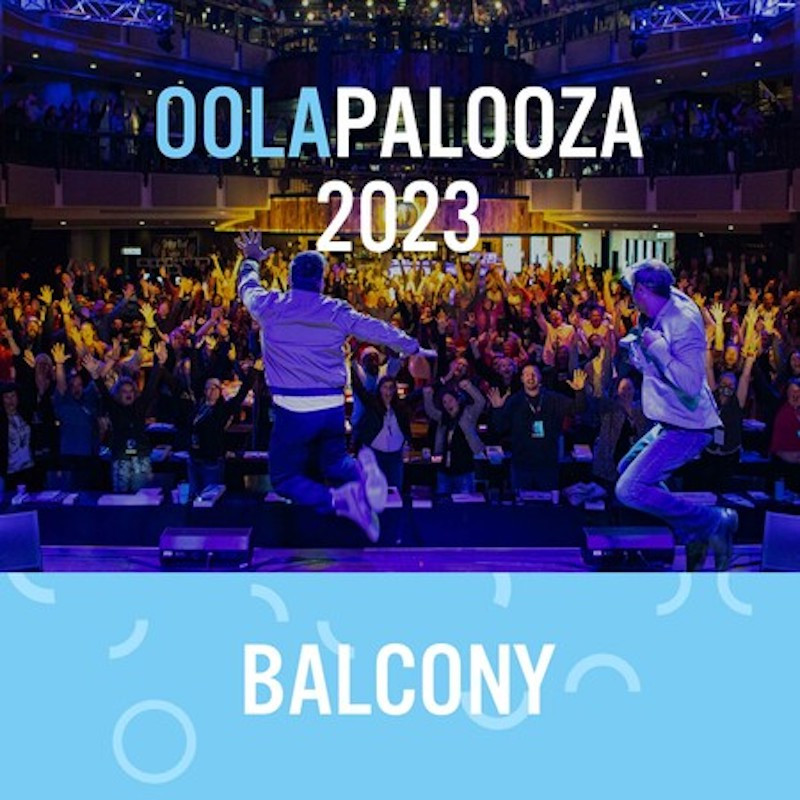 Nov 30, 2023 08:00 AM

–

Dec 01, 2023 05:00 PM

Central time
50% EDUCATIONAL. 50% ENTERTAINING. 100% LIFE CHANGING.
THIS IS OOLAPALOOZA
Join us for THE Oola event of the year on November 30th & December 1st, 2023 in Nashville, TN. In this 2-day event, you will plan your new year directly with the OolaSeeker, the OolaGuru, and their special and talented guests. Remove the clutter and reveal your purpose with help from the transformational principles of Oola to identify and pursue what really matters.